orginally published on Small Business Marketing blog – Marketing Artfully
* * *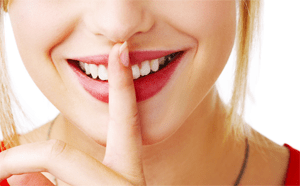 Social media marketing, is not having friends or connecting with old acquaintances, but actual marketing that is about brand building, getting new opportunities and when possible, generating leads for your business.
Social networks (like Facebook, LinkedIn, Twitter and Google+) are places where people gather to communicate, share pictures of their doggies, quotes, and just random bits of their life. If you had asked someone even a few years ago if having an omelet for breakfast would be worth telling the world about, they would have looked at you like you had a brain problem, but many of us now share A LOT of the minutia of everyday life online through these media.
Right now, there are some main social networks where people share their info and which communicate with each other pretty well:
Facebook (first really big one)
Twitter (great for searching, computers and getting to people you never thought you could reach!)
LinkedIn (more for industry, not just a job board anymore but not as SOCIAL unless you can devote a LOT of time and attention)
Google+ (a late-comer but owned by google so fast out of the gate and one of my favorites!)
Foursquare (good for local businesses)
Time
So how do you decide how many social networks you should join? I go by which ones have the most people that I am going to get opportunities from. What kinds of opportunities do you ask? People to sign up for my mailing lists, opportunities to speak on webinars or in person, leads for our social media marketing company, potential coaching clients, basically the same leads I am trying to get by writing targeted blog posts every day or so.
Notice I did not say sales. In service industries or big ticket training programs or expensive products, the chance that I will post something and someone will buy it on the spot are pretty slim. NOPE, social media marketing is about kissing the girl, not getting to third base on the first try! (thanks to that nice @garyvee for the Paradise By The Dashboard Light analogy)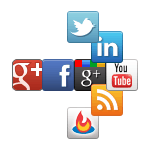 Okay, most small biz owners are overwhelmed, disgusted or confused by social media. What is it, why do they need it and how should they fit it into their already busy schedule?
We work with small biz owners to help implement a social media marketing plan that will work for their company! Find out more about our social media marketing services or call today to talk with real live human being! 727-415-9165
The next thing I check is how do they make money. Google makes money from selling advertising, Twitter has a less clear profit model, but they are working on it. Facebook sells ads and LinkedIn sells premium memberships with enhanced communication capabilities.
Little social networks that want to grow up to make lots of money need people. They will make VERY little on the front end and OOODLES when they have millions of users. Unfortunately, with the exception of the big 4, I have not found other social networks with lots of people yet. Not to say someone won't come along BUT it doesn't make sense for me TIMEWISE to join 100 little networks, hoping that they will grow.
I will give you a perfect example…Plaxo. Plaxo came along early and was very proactive about connecting with Facebook, in fact, you could have all your FB posts go over to Plaxo. Huh, not as many people, same stuff over there as is on Facebook….why not just use Facebook?
But Someone Asked Me To Join A Little Social Network and I Don't Want To Disappoint Them!
Because I have big networks across multitudes of platforms, I get "invited" by other people to join other networks that they belong to. Little networks with nothing particular to set them apart from the big networks I have. Some warning signs of little networks that are not wise to spend your time on:
it is a "craigs list" style website – why not just use craigs list?
like facebook, with a little linkedin and some twitter thrown in – seriously? first off, having that many interfaces would be a nightmare to use and again – why not use the ACTUAL Facebook, LinkedIn and Twitter?
NOT like Facebook, we focus on creating relationships with our members – Facebook COULD be about relationships if you choose to use it that way, so could Twitter and LinkedIn
So Do You HATE All Little Social Networks?
I do NOT hate little social networks with a purpose other than copying big social networks.
I have a client who started a social network for lightworkers and metaphysical people (who I believe are an underserved market) and is busting her ass to get members and grow her business. I belong to this and contribute to her offerings when I can BECAUSE her client base are people who fit well into the consultation and coaching part of my business.
There are some up and coming social networks I like a lot (some are tools for using with social networks but they have a social factor too!)
So how did I pick this list? They are ones that come on my radar because friends use them or they get press or I just find them cool. That does NOT mean that I should spend all of my time growing friends and followers on them, but it does mean I will make an account and see how it goes, using them when I have time.
So let's cut to the chase, if you are doing social media marketing and are focused on it as an aspect of brand building, networking and promoting your business, joining a million little social network wanna-bees does not make sense. What does make sense is to focus on the big 4 and have a smaller presence on a few smaller networks that make sense to you personally!
If you have a network that you ADORE and want to share here, please leave a comment and I will review it…we all may find a great new "place"! If you are just a spammer, I read all comments before publishing so don't waste your time!!!